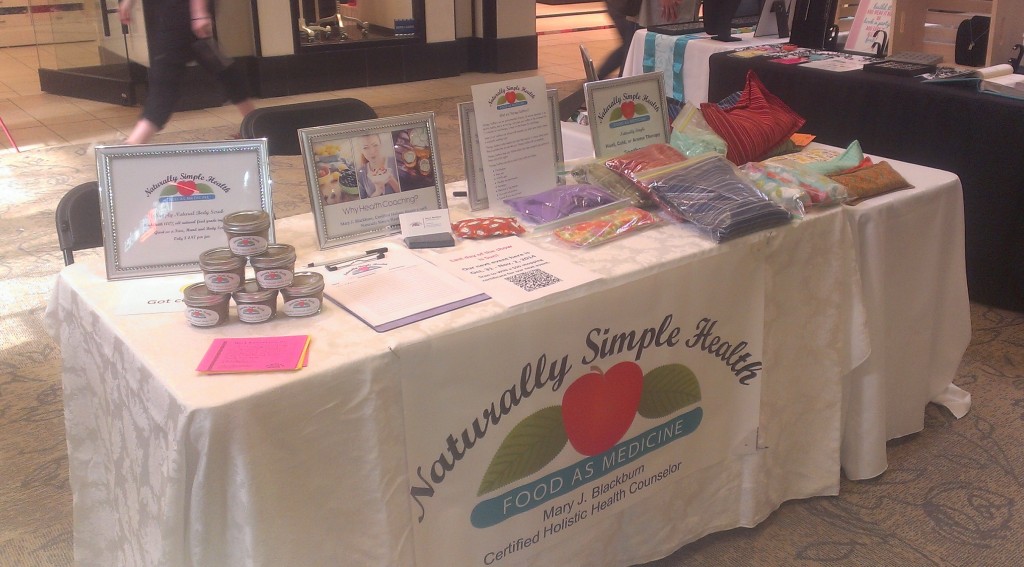 This past Friday and Saturday I was at The Pittsburgh Mills Mall at a vendor show. I had such a good time meeting people and talking health with people.
I was selling my Naturally Simple Soothers and also my Naturally Simple All Natural Body Scrub. I never thought about selling them on my website until I had several people ask me for lavender soothers on Friday after I had sold out of them. So I'm in the process of getting the Soothers sales page finished and the Body Scrub is already up.
If you stopped by my booth either Friday or Saturday, leave me a comment below.