Total Detox – Total Transformation
– Total Support
No fad diets, no pills, no meal substitute protein shakes or powders, can do what the 12-day Detox can do for you, naturally!
I would like to invite you to experience the best your body can be!
In the next 12 days you can dissolve your sugar cravings and forget about carbs! Experience what it is feels like to completely purify your body and cleanse your entire system of stored up toxins that have been weighing you down for years.
Drop up to 5 pounds and fall in love with your radiant skin and new sense of vitality!
What I offer:
45-minute personalized consultation with me a certified holistic health coach, so we can get to know each other and I can help get you started.
Exclusive access to the 12-day Detox support community where you can glean a wealth of information and encouragement!
Preparation package with everything you need to get started.
Delicious recipes.
Daily email support.
Eloquent, complete day-by-day approach that will keep you on track, through the excitement and challenges of your daily program.
Daily visualization videos.
Lifetime access to your program so you can repeat as often as you like
Daily meal planning guide with nutritious, wholefood options
12-day supported detox schedule
Goal setting activities
Self-care tips and tools
Free bonus-gift
You won't find this kind of support anywhere else!
Throughout the 12-days I will show you how to reduce painful inflammation, integrate exercise and vital movement into your daily life, and transform your body into its best state of being!
You'll also learn: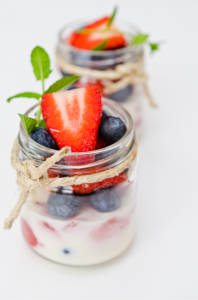 Effective ways to release toxins
How to shop healthily & confidently
Incorporate the best superfoods you can buy for your body
How to cleanse without deprivation or hunger
How primary foods affect your health
Travel tips during your cleanse
Motivational techniques & visualizations
Everything you consume during your 12-day Detox, is designed to give your body the best, most compact sources of nutrition. If you're trying to lose weight, this is the perfect kick-off!
You'll recognize the real benefit to this system is cleansing and detoxing with good nutritious whole foods. ..not chemicals or processed foods…just good clean food.
Most importantly, afterwards you will enjoy the emphasis we place on teaching you the no-fail secrets to maintaining your healthy lifestyle indefinitely!
This is a great deal, with over $800.00 in value, although I know you can't put a price on health.  But, I think you'll love this program so much that I'm offering a substantial discount, just to get you to try it!  Register today and get on the road to healthy! Your body will thank you for it!
$297.00
I am offering this program at a huge discount if you want to join me over the next 12 days.
Between now and Friday January 16th, you can join me for just:
 $15.00.  
After Friday the price goes up to the introductory price of
$47.00
Only $ 15.00
01/08/2015 through Friday 01/16/2015
When you join me for the next 12 Days we will also have a private Facebook page.
I look forward to you coming along with me on this journey to better health and a kick start to the New Year and a New You.