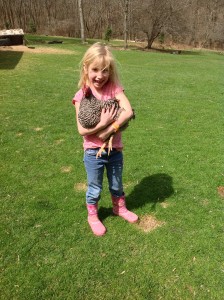 The original recipe for this salad calls for bacon and hard boiled eggs. Since becoming a health coach, my hubby and I really don't eat bacon anymore and the only eggs we eat are from our free range organic chickens.
Smoky Hot Vinaigrette Wilted Spinach Salad
Ingredients:
12 ounces fresh spinach
1/2 cup thinly sliced shallot
1/3 cup red wine vinegar
2 Tbsp extra-virgin olive oil
2 Tbsp sliced almonds
1/4 tsp smoked paprika
1/3 cup chicken broth or vegetable broth
1/4 cup chopped black olives
Instructions:
Rinse spinach and thoroughly dry it, then place in a large heat-resistant salad bowl.
In a large skillet over medium heat, put the shallots, red wine vinegar, and oil and cook, stirring, until the liquid in the skillet is reduced down by a little more than half.
Then add in the almonds and paprika, stir and cook about 1 minute.
Stir in the broth and olives and bring to a simmer, and cook for about 1 minute until totally hot and flavors combined.
Remove from heat and immediately pour the dressing out of the skillet over the spinach and toss quickly until spinach is slightly wilted.
Serve immediately.
If desired, sprinkle crisp bacon and chopped hard-cooked eggs over salad.
Will serve 4 to 6.