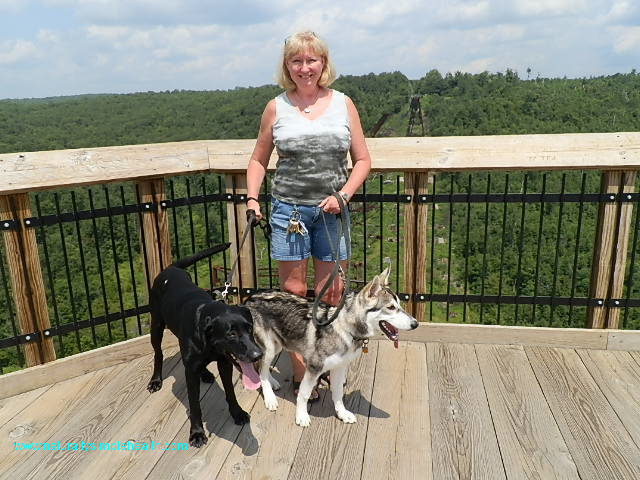 Yesterday was our big vacation day! We went to the Kinzua Sky Walk in northern Pennsylvania. It is about a 2 1/2 hour drive from my house, and it was beautiful.
Of course we took the "kids" with us! That is Charlie on the left and Mactire on the right. Mac is a Northern Inuit. A breed from Scotland bred to look like a wolf. As you can tell from Charlie and Mac's tongues, it was a pretty hot day, but it was a beautiful day.
The sky walk is an old railroad trestle that came down in a hurricane sometime in the mid '80's. So they built a skywalk out over the ravine from what was left standing.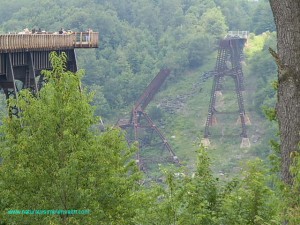 It was really pretty, but I think it would be beautiful in the fall when all of Pennsylvania's trees are wearing their fall colors.