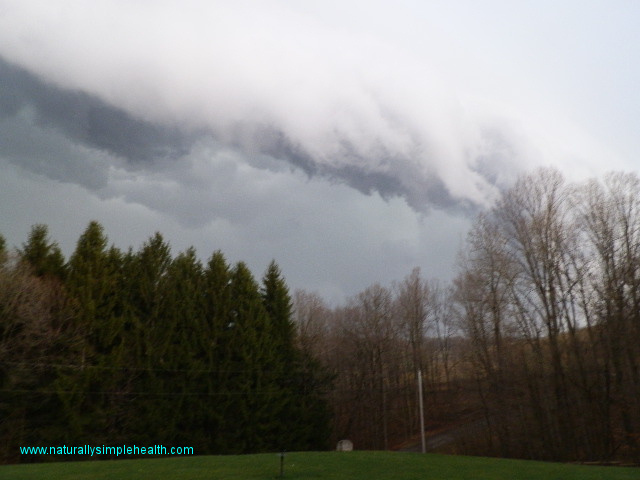 This week Jim and I will be taking some much needed time off. We are both working today because it was supposed to be raining, but typical of Pittsburgh weather, (don't like the weather, wait a minute, it'll change,) it is a bright warm sunny day. Nothing like the picture above.
I am hoping that tomorrow will be nice because we have a day trip to the Allegheny National Forest planned.
I'm packing a picnic lunch for us and we'll be loading the dogs into the car. (Charlie has a friend over visiting this week. We are puppy sitting our daughter, Jessica's 6 month old puppy Mactire.)  I'll be posting pictures of the trip!