This coming Sunday is Mother's Day here in the United States and it can be such a bittersweet holiday for people. Especially if you are a woman who wants to be a mom in the worst way and just can't get pregnant, or you've lost a baby or child. I just can't fathom the pain Mother's Day could bring. Some have recently lost their mom, I fall into that last category.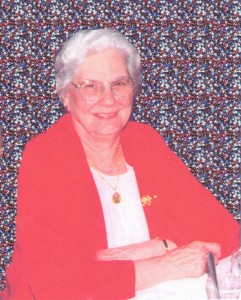 I lost my Mom, Elizabeth Frazier on December 22, 2012, just three days before Christmas, two days after my son's birthday, and one day after my nephew's birthday.
Even though it's been almost a year and a half, I miss her. I still find myself reaching for the phone to give her a call.
I used to call my mom everyday, sometimes more than once, before she moved in with my sister, just to see how she was doing or if she needed anything. After she moved, I didn't think it was necessary to call everyday. I cut back to every other day.
Happy Mother's Day, Mom! I love you and miss you.