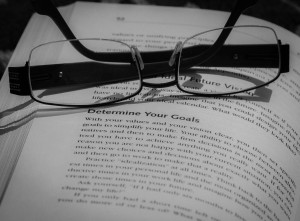 ""So after I wrote the last blog post on the Harvard goals study I was doing some more research and came across a Yale study from 1959. As I started reading that study…it started to become more and more clear to me that these were very likely the exact same "studies". One of the reasons I thought this is because the results were uncanny in their similarities. I suppose it's possible that the results of two different studies done 20 years apart could be the same, but the probability of that is very unlikely.
The second thing that hit me as more than just a little bit odd or off, was when I checked out the copy write of the book What They Don't Teach You at Harvard Business School, it was copy written in 1986, three years before the follow-up study.
I'm not saying that my take on that book, or the things I learned about goal setting that I wrote about in that last blog post, I'm just saying that after further investigation, I'm questioning the fact that the study ever really happened.
What do you think? Let me know in the comments section below.