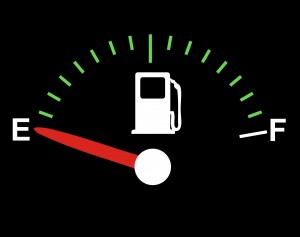 Does the Holiday Season make you feel like you're running on empty? Instead of looking forward to the holidays, do you find yourself with feelings of dread instead of joy?
Stress…we've all felt it at one time or another, but did you know that the Christmas holidays have also been called the season of stress? One of the major causes of Christmas stress is not planning the holiday in advance, so that when the day draws closer, you feel caught off guard.
We've all seen the Hallmark commercials, and the Christmas movies guaranteed to put a lump in your throat and bring tears to your eyes. We've been moved by the beauty in snow-covered Christmas scenes, marveled at Christmas displays, and we've felt that funny little catch in our hearts as we think about what our friends and family mean to us, in this, the season of giving.
As a result of all this glitz, sparkle, perfect Christmas scenes and shows, we develop an unrealistic picture of what the holidays should be and how they should be celebrated.
Year after year, we swear we're going to get an earlier start, we're going to plan ahead, and yet each year Christmas is the same frantic holiday, complete with a break-neck pace of buying, wrapping, (in my house this usually happens on Christas Eve), cooking, baking and parties, all guaranteed to over-extend our time and nerves.
If you're dreading the overwhelming tasks ahead of you this holiday season, don't despair. You can have the kind of Christmas you want without raising your blood pressure and without becoming so tired you feel like you just can't function. You need a game plan to map out the holiday step-by-step, and I can help you with that game plan.
To help keep your holidays a little less stressful, try these helpful hints:
Narrow your focus. Spend time and energy on what matters most to you and your family.
Learn to delegate chores. You can't clean the whole house, cook the food, and do all the baking.  Enlist family members to help you.
Get organized. Make a master checklist. You'll save time if you don't have to constantly search for what you need or keep running to the store for forgotten items.
Set a spending limit and stick to it! No one wants you to go into debt to buy them presents. Get creative with gifts. Homemade gifts or gift certificates for special things throughout the year. Like a free car wash for dad or making dinner for mom or sister.
Last but not least, don't forget to take some time out for you! Draw yourself a nice bath, lock the door and just unwind for an hour. Taking a few minutes for yourself will do so much for your sanity and lessening your stress level.
*This article is an excerpt from my holiday book An Old Fashioned Christmas.