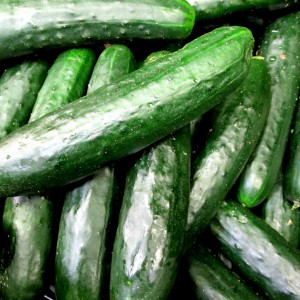 This is a very refreshing drink on a hot summer day! And it's very good for you too!
Half of a cucumber, halved lengthways
3 carrots, peeled
3 celery stalks, tops trimmed off
Tip: Fruit juices are great for overall health. At first it takes a little time to get used to the taste, but eventually you'll get there…. Just think of all those health benefits! Another tip is to mix your fruit juice with a little natural apple juice (juice apples along with the veggies) to give it a sweeter taste.
Juice according to juice instructions and enjoy!
Fruit & Veggie Facts:
Cucumbers are a strong diuretic and may help lower blood pressure. Perfect for when you're retaining water.
Celery contains compounds called pthalides which helps regular blood pressure. Also a good diuretic.
Carrots are great for the skin and eyes.